We are on a mission to create beautiful books.
At Pownal Street Press we put your work first, with both attractive design and a client-focused approach. Each step of your publishing project is personally managed by our Editorial Director, Mo Duffy Cobb, and our Publishing Director, Genevieve Loughlin.
With backgrounds in creative writing, publishing direction and editorial vision, Mo and Genevieve are on a mission to create books that inspire, educate and enthrall.
The pair came together when they saw a need for a boutique publishing house in Atlantic Canada. With their complementary and unique skill sets, Pownal Street Press was born. Pownal Street Press offers a custom publishing model that builds on the editorial environment of traditional publishing, and allows authors the freedom to publish in a structured, yet supported atmosphere.
Create
Our business wouldn't exist without the creativity of YOU — our authors. Our shop is fully focused on your needs, your experience, and the value of your work. Our authors are creatives;  thought leaders and innovators pushing the boundaries in their fields. We can't wait to see what you create! 

Discover
We are here to produce bestselling nonfiction that makes a difference in the social fabric of our times. Our books start with journeys, they share transformations, and they connect. From the cover design and typography to the story on the page, each element works together to enchant the reader.
Amplify
Our publishing model works with your brand and message to get it to the right audience at the right time. With efficient timelines that include distinct milestones and clear goals, we stay on top of your custom project to ensure your book's success.
Empower
Together, we take on the vision for your book. From intake to sales, we guide you through the channels of your book's custom production. We work jointly with you and our team of experienced publishing professionals to create the book that you've always imagined.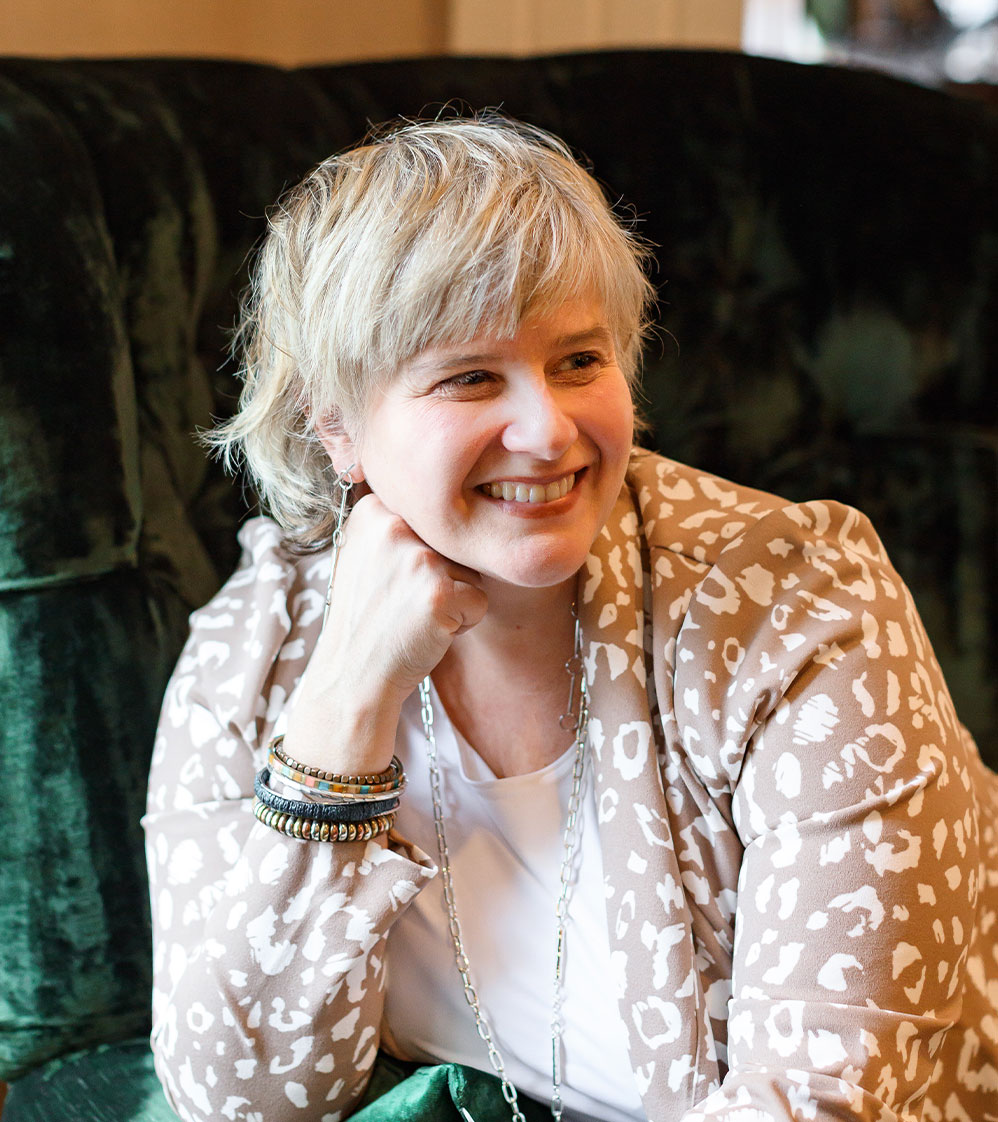 Mo Duffy Cobb
(she/her)

: Founder
Mo is an editor and book coach. She is adept at fulfilling author visions and managing their book projects. She holds an MFA from the Vermont College of Fine Arts in Creative Nonfiction, and is the author of Unpacked: from PEI to Palawan (Pottersfield Press, 2017), The Chemistry of Innovation: Regis Duffy and the Story of DCL (Island Studies Press, 2021) and Crescent Moon Friends (forthcoming from Acorn Press). She has been featured in The Globe and Mail, Montreal Writes, Write Magazine, Literary Mama, and more.
In 2014, Mo founded the award-winning digital literary magazine, Cargo Literary, a nonfiction journal with the editorial mandate to seek and share transformational travel stories. A teacher of English and Communications at UPEI and Holland College for over ten years, Mo has a strength for editorial and a thirst to give a platform to those voices unheard. She also spent six years with the PEI Writers' Guild, including her last year as Executive Director. (https://moduffycobb.com)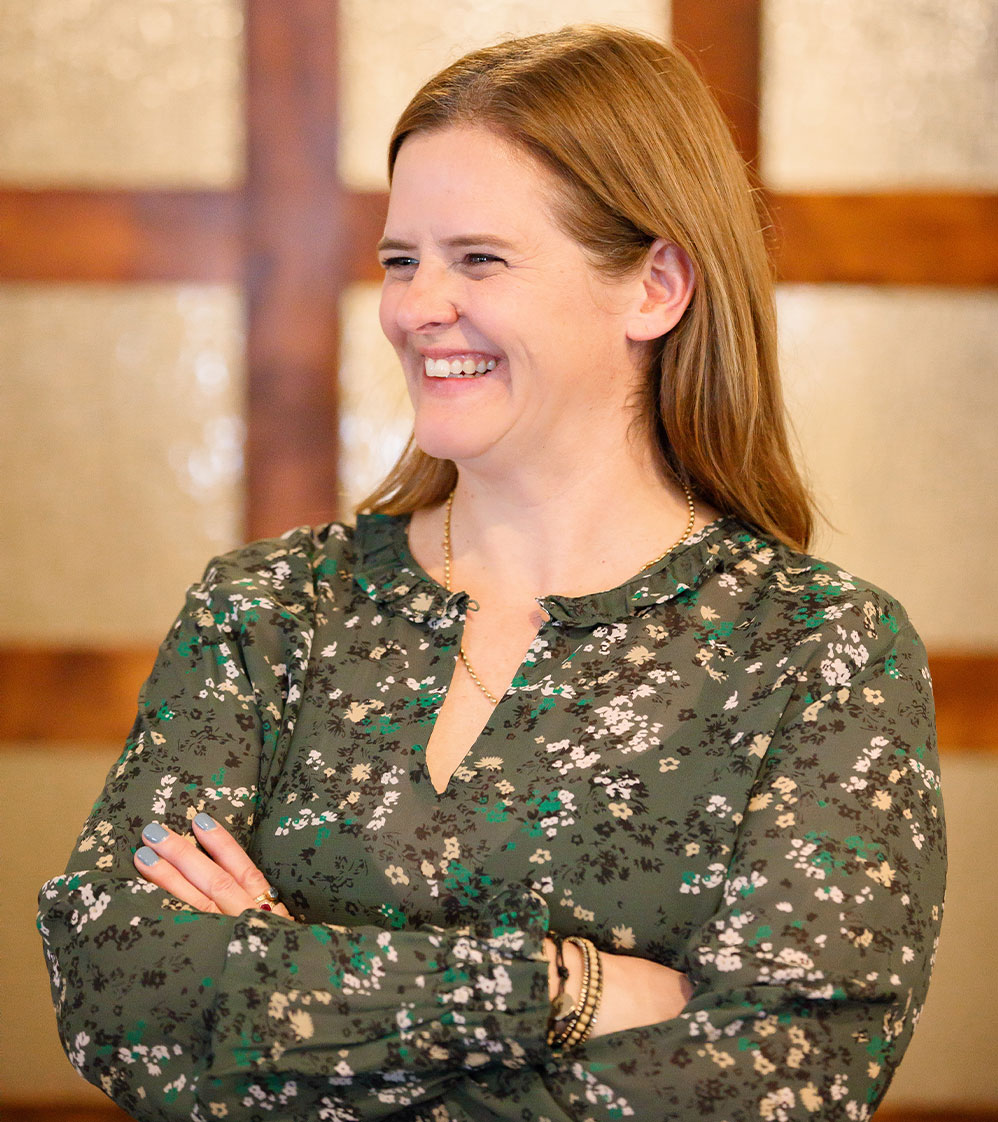 Genevieve Loughlin
(she/her)

: Founder
With a Masters Degree in Publishing from Simon Fraser University, Genevieve has worked in all parts of the publishing industry, acquisitions, book development, book production, marketing, sales and distribution. She started her career working in marketing for Raincoast Books and then as a co-owner of a publisher's sales agency. In this role, she sold books published by Canadian and international publishing firms to Canadian bookstores. Chosen by Quill and Quire as "One to Watch in the Canadian Publishing Industry," she was also a winner of the Canadian Bookseller's Libris Award for Sales Representative of the Year. She also holds a Bachelor of Commerce from Dalhousie University, and most recently managed Acorn Press.
In the wellness world, Genevieve has been a yoga teacher for over a decade and has mentored and trained other yoga teachers. She has been an instructor at Halifax Yoga, Modo Yoga Charlottetown, Serene View Ranch as a trauma-informed yoga teacher and currently teaches with Reset: Breathe. She also self-published an ebook called Turn Things Around and Take Your Power Back.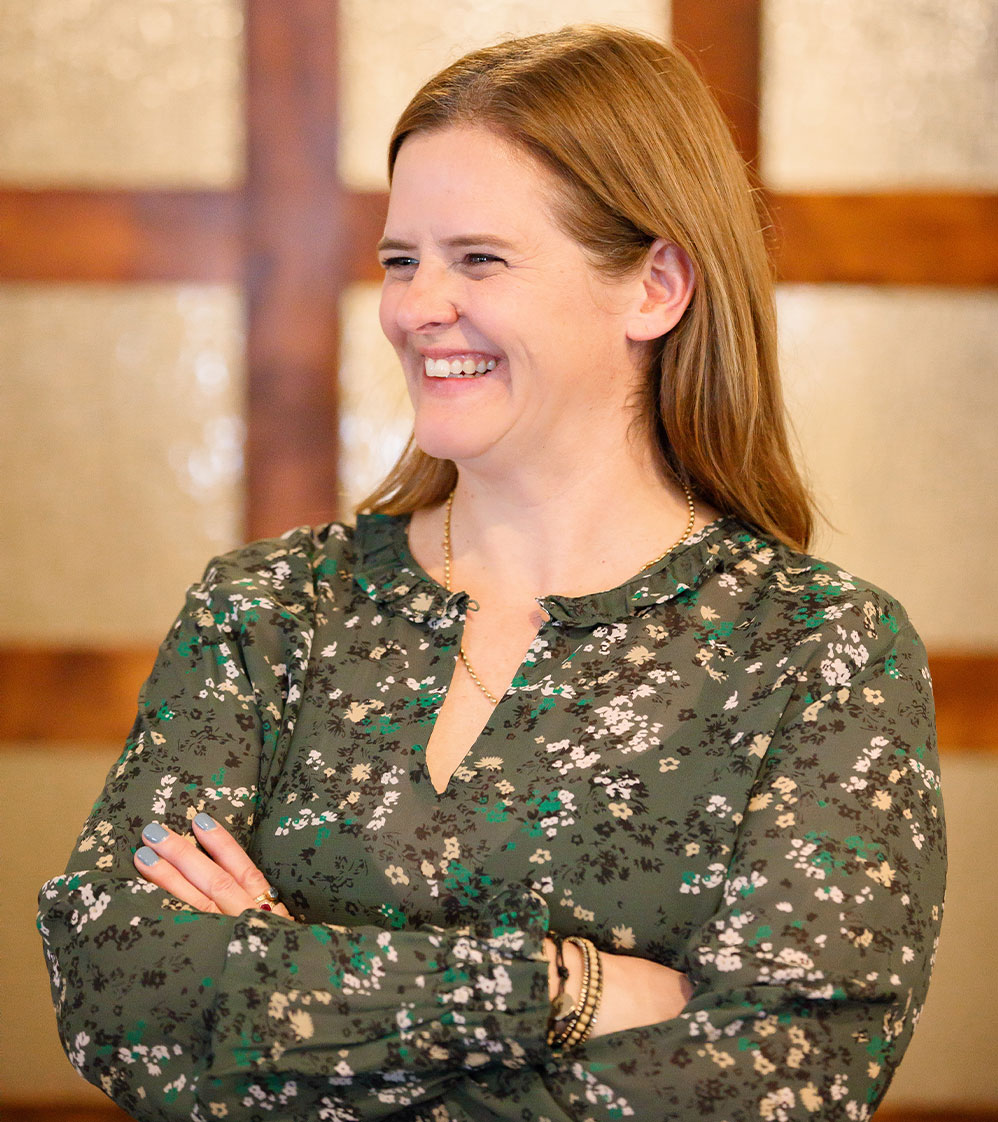 Jordan Beaulieu
(they/them, she/her)

: Book Designer
Jordan Beaulieu is a professional book designer and visual artist with a decade of experience creating publications, ranging from memoirs and exhibition catalogues to graphic novels. Raised in Montague, PEI, Jordan received a BFA from Concordia University and an MFA from NSCAD University before returning home to the island in 2020. In addition to their work with Pownal Street Press, Jordan is an active community volunteer within the arts and serves on the boards of several arts organizations, including Art in the Open and This Town is Small. In 2022, Jordan co-founded the Charlottetown Zine Fest, a free event celebrating independent and small-press publishing. She believes strongly in the importance and impact of creative practices and loves helping each author's project take form.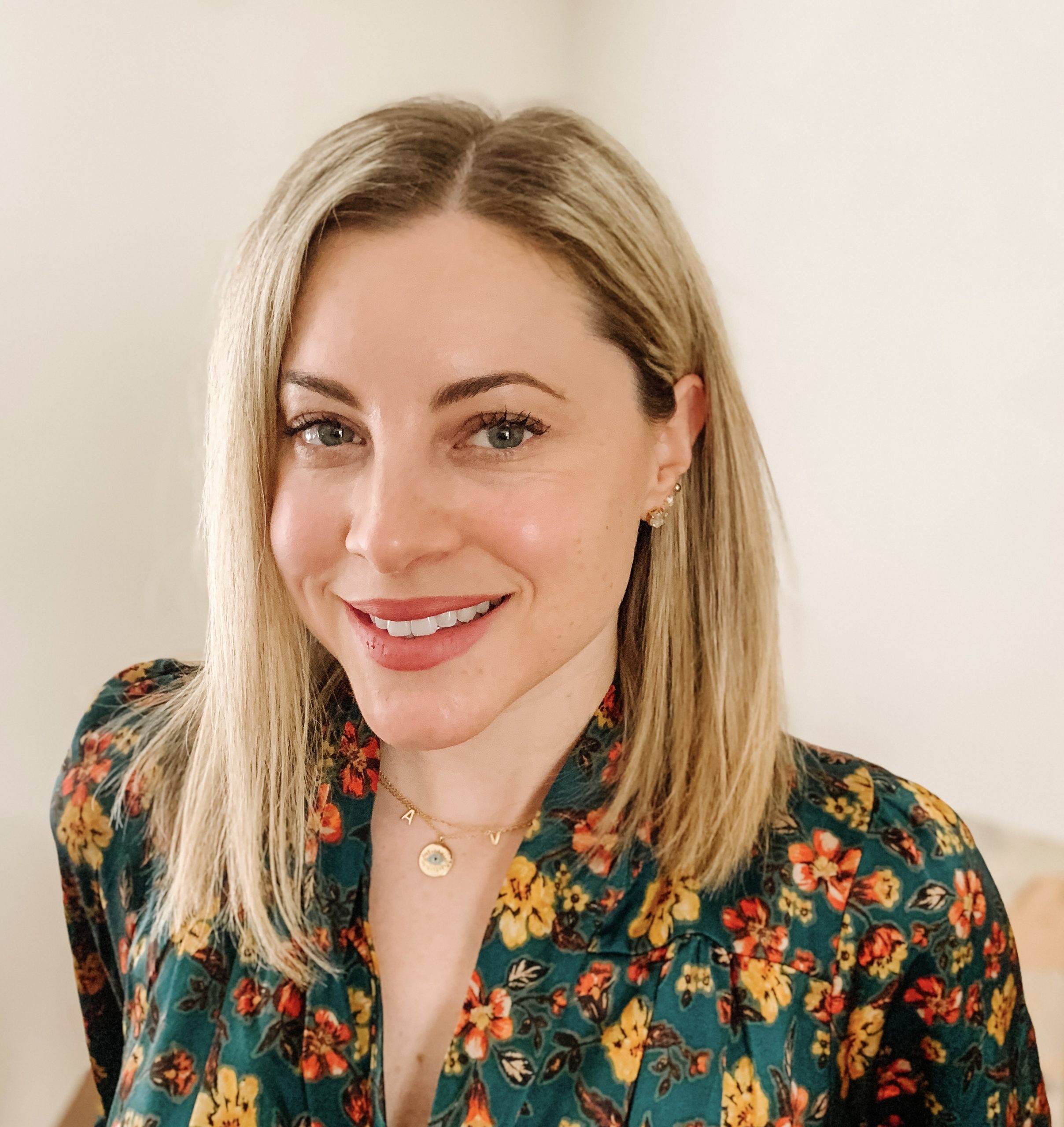 Ashley Macdonald
(she/her)

: Operations Manager
Ashley Macdonald is the operations manager and digital data specialist for Pownal Street Press. She develops and maintains metadata for all publications and is the primary communications contact with Pownal Street Press's distributor, Raincoast Books. With a passion for detail, accuracy and organization, Ashley enjoys managing timelines, planning book launches and contributing to the operations side of the business. Ashley has five years of award-winning experience in the financial services industry and holds a Bachelor of Commerce from Saint Mary's University. In her local community, she currently serves as the treasurer of the West Kent Home and School Executive Board, where she enjoys planning fundraising events. Ashley was raised in Halifax, NS and now lives in Charlottetown, PE.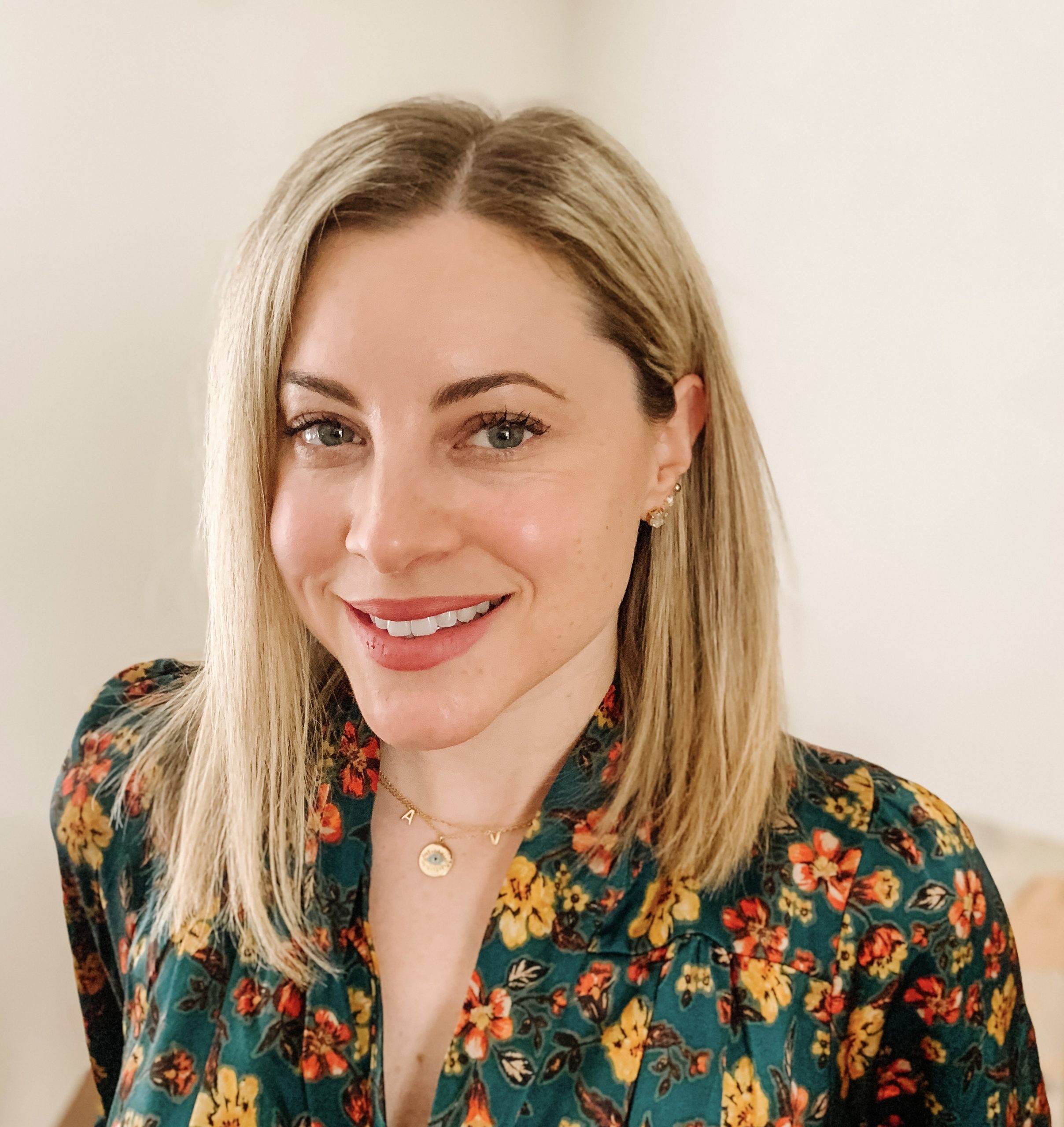 Renée Layberry (she/her): Managing Editor
Renée Layberry, Pownal Street Press's managing editor, is a versatile publishing professional with over thirteen years of editorial experience in traditional and self-publishing settings. As a freelancer and former in-house editor at a small indie press on Vancouver Island, she is proficient at manuscript evaluation, substantive, line, and stylistic editing, proofreading, and project management. Her editing portfolio includes local interest books, guidebooks, cookbooks, short stories, memoirs, and mysteries, many of which have won awards provincially and nationally. Her adjacent professional background in logistics management, corporate communications, fashion design, e-commerce and content marketing makes her adaptable and empathetic to writers with diverse perspectives and stories. Respect for the transformative and unifying power of storytelling is at the heart of her professional and creative values. She dabbles in photography, art journaling, and writing and has had her essays published in the Toronto Star. Raised in Toronto and educated in graphic design in Montréal, Renée now lives within the traditional territories of the Esquimalt and Songhees First Nations, also known as Esquimalt, BC.
It's time to tell the world

YOUR story.

Sign up for our newsletter below to keep up to date on all things publishing!