Just in time for Christmas, Pownal Street Press is pleased to announce this heartwarming children's book, with proceeds to support the charity Santa's Angels.
Santa's Angel is the heartwarming true story about the powerful bond of family, the kindness of strangers, the enduring magic of the season—and how taking a leap of faith and trusting in the unknown can lead to delightful outcomes.
"We are proud to be presenting this title for the holiday season, and truly believe in the powerful impact that Santa's Angels has on Island families. It is a time when all of the community comes together to make the magic happen."

Mo Duffy Cobb, Editorial Director, Pownal Street Press
$24.95 hardcover
ISBN: 9781998129065
On Sale: November 28, 2023
Pre-order your copy from Prince Edward Island Preserve Company.
No matter where you go in the world, the joy of returning home for the holidays beckons like the brightest star on the darkest winter night. And if you're from magical Prince Edward Island, you know that the north shores always call you home.
After a winter trip to Florida, one little family looks forward to making their way back to PEI in time to share Christmas Eve with their loved ones—but a nor'easter on the Atlantic has other plans in mind. With all flights cancelled to Canada's wintry east coast, will Cindy and her daughter Zoe be able to reunite with Cindy's husband Luke and his son Cam? And, if they do, will the family safely find their way home to PEI before the stockings are hung by the chimney with care?
A portion of the proceeds of the book will be donated to Santa's Angels, a registered PEI charity that visits hundreds of homes across Prince Edward Island. With each home visit, Santa and the elves bring food, toys and gifts. To get involved, visit santasangels.ca.
These Prince Edward Island events will be taking place with the author, Marsha Doiron, in celebration of the book and to raise money for Santa's Angels.
Saturday, December 2
3:00pm
Founders Food Hall Charlottetown
6 Prince St, Charlottetown

Thursday, December 7
6:15pm
Prince Edward Island Preserve Company
(part of the New Glasgow Tree Lighting)
2841 New Glasgow Rd, New Glasgow

Saturday, December 9
1-2:30pm
Island Hill Farm
Bring a toy donation &
get complimentary admission to Island Hill Farm
351 Route 225, Hampshire


About the author and illustrator
Marsha Doiron is a serial entrepreneur alongside her husband. With a three-decade long career as a tourism specialist and consultant, Marsha is dedicated to helping operators achieve long-term success. Her consulting firm, Level Up, is where she empowers clients to discover their untapped potential. Marsha lives on Prince Edward Island with her husband, Adam, and three children. (Photo credit: Rachel Peters)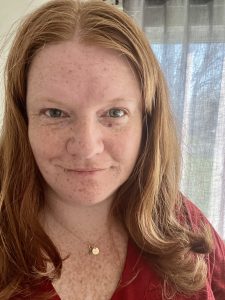 Christina White, also published under Christina G. Gaudet, is an author and illustrator from Prince Edward Island. Find out which of her many hobbies has recently taken over her life at www.castlekeepcreations.com.
About Pownal Street Press:
Pownal Street Press is Charlottetown's newest independent publishing house. Inspired in name by the iconic Charlottetown street, a charming mix of modern and historical, Pownal Street Press is symbolic of the evolution of the publishing industry. The mission of Pownal Street Press is to discover, amplify and empower storytellers, and seeks to broaden the publishing landscape with a diverse collection of topics and tone.