Pownal Street Press to publish a lovely little book on the adventures of Angus MacDonald, a witty disgruntled Scottish Terrier. The book will include illustrations accompanied by short tales. A perfect gift for the dog lover in your life, Angus's stories will appeal to all ages. First conceived in the 1990s, Angus was introduced to the world as an illustrated feature in Urban Pets, a Toronto newspaper (no longer in print).
Written by Lisa Childs Hughes, a passionate pet lover and animal advocate. Angus MacDonald is a composite of all the dogs she has had in her life; sweet, funny, smart and maybe a little grumpy. Lisa's passion for animals makes her a natural volunteer for dog rescue organizations. Lisa volunteered and was on the Board of Directors with the Kingston Humane Society (she has a great donation story about Paul McCartney and Mick Jagger).
Currently Lisa volunteers with Sheba's Haven Dog Rescue in Kingston, Ontario to which this book is dedicated. Sheba's Haven rescues palliative dogs with life-limiting non-curative illnesses so that they can live out their lives in a well balanced caring environment.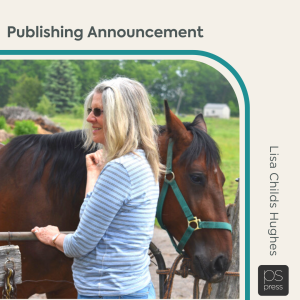 Lisa is a long-time health care worker, counselor, and holistic practitioner. An honours graduate from Queen's University in Kingston, Lisa is also a Life Coach (Fowler Institute, Seattle, Washington) and Practical Nurse. In addition, she hosted her own radio show for two years called Women's Word. Lisa's written for health magazines, including seven years with Complete Health Magazine. She's written editorials for The Kingston Whig Standard and has won two CBC writing contests (poetry). She recently moved back to her hometown of Belleville, Ontario with her current dog Tyler, a spoiled Westie, who is a million times more snotty than Angus. 
Pownal Street Press is PEI's newest publishing house. Women owned and women led, friendly, warm and highly professional: Pownal Street Press brings an approachable perspective to publishing books. With decades' of experience, Pownal Street Press Co-Founders, Genevieve Loughlin and Mo Duffy Cobb have extensive publishing backgrounds across editorial, book design, marketing and sales. Pownal Press Press publishes books that inspire and uplift: From stories of making a life in PEI, to books that provide solace and help for those in grief, to books from women thought leaders changing their industries, Pownal Street Press publishes ideas that are creating positive change in local communities and beyond. For more information about the Press and its books, please visit: www.pownalstreetpress.com.