Pownal Street Press is proud to announce that Emily Howard's first book, The Morning We Met, is open for presale in a very special "Artist's Edition". With original art, design and text by Emily Howard, this edition of The Morning We Met will be a gorgeous addition to any new or expecting mom's library. Set in the rich tones of sea and sky, The Morning We Met invites the reader into Baby's world, following them in a trail of gold dust through sunrise and sunset, until they arrive at their destination, and straight into Mommy's arms.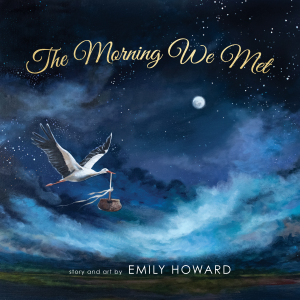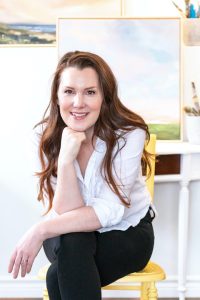 In this new book, renowned Canadian visual artist Emily Howard brings us on Baby's fascinating passage through star-filled skies, over wide open fields and gliding coastlines. Emily finds her inspiration in the quiet landscapes of her home province of Prince Edward Island, translating the shades that surround her onto canvas. Her notes of realism and abstraction invite the viewer into her world, creating an endless variety of connections along the way.
Find the link to The Morning We Met on Emily's website.
To learn more about Emily's work, please follow her on Instagram @emilyhowardart, or contact her through her website at EmilyHowardArt.com.