Raincoast Books to distribute Pownal Street Press in Canada.
Starting January 1, 2023, Raincoast Books will distribute Pownal Street Press titles in Canada.
Pownal Street Press is Charlottetown's newest independent publishing house. Inspired in name by the iconic Charlottetown street, a charming mix of modern and historical, Pownal Street Press is symbolic of the evolution of the publishing industry. The mission of Pownal Street Press is to discover, amplify and empower storytellers, and seeks to broaden the publishing landscape with a diverse collection of topics and tones.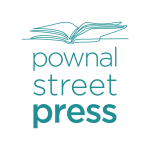 Pownal Street Press blends traditional publishing standards with a hybrid model to produce beautiful nonfiction titles, and illustrated works of art and story for children. Pownal Street specializes in memoir, self-help, business leadership and health & wellness. They publish in the realm of mind-body-spirit, lifestyle, and family & relationships. Many of their titles will cater to the gift market, in addition to other retail settings. 
The Pownal Street Press debut list consists of three titles, a collection of essays by Nigerian writer Elizabeth Iwunwa, a picture book by visual artist Emily Howard and A is for Anne, a board book inspired by PEI's very own, Anne of Green Gables
"Pownal Street Press is thrilled to be distributed by Raincoast, who are leaders and experts at getting books into the hands of readers. As I started my publishing career twenty years ago as a Simon Fraser intern at Raincoast, it is an honour to again be working with them as our distributor. From the marketing department to the professional expert sales reps of Hornblower and Ampersand, this partnership will set up our books for success all across Canada," says Genevieve Loughlin, Publisher, Pownal Street Press.
Founded by Mo Duffy Cobb and Genevieve Loughlin, Pownal Street Press is located in Mi'kma'ki, the ancestral and unceded territory of the Mi'kmaq First Nation (Prince Edward Island).
Mo Duffy Cobb is the Editor-in-Chief of Pownal Street Press. Her forte is working with authors as an editor and book coach. She holds an MFA from the Vermont College of Fine Arts in Creative Nonfiction, and is the author of Unpacked: from PEI to Palawan (Pottersfield Press, 2017), The Chemistry of Innovation: Regis Duffy and the Story of DCL (Island Studies Press, 2021) and Crescent Moon Friends (Acorn Press, 2022). She has been featured in The Globe and Mail, Montreal Writes, Write Magazine, Literary Mama, and more.
Pownal Street Press Publisher, Genevieve has worked in all parts of the publishing industry, acquisitions, book development, book production, marketing, sales and distribution. She started her career working in marketing for Raincoast Books and then as a co-owner of a publisher's sales agency. In this role, she sold books published by Canadian and international publishing firms to Canadian bookstores. Chosen by Quill and Quire as "One to Watch in the Canadian Publishing Industry," she was also a winner of the Canadian Bookseller's Libris Award for Sales Representative of the Year. She also holds a Master of Publishing from Simon Fraser and a Bachelor of Commerce from Dalhousie University, and most recently worked with Acorn Press.
For more information about Pownal Street Press please visit their website here.
Raincoast Books is the Vancouver area- based sales and marketing division of the Raincoast Distribution Group (RDG). Raincoast Books provides sales, marketing and logistics for over twenty book and gift publishers from Canada and the United States. Raincoast's publishers can be reviewed here.
The Raincoast Distribution Group respectfully acknowledge the peoples of the Tsawwassen, Stó:lō, Kwantlen, Stz'uminus First Nation, Musqueam and Hul'qumi'num Treaty Group, and other Coast Salish nations on whose unceded territory our Richmond warehouse and offices are located; and the Haudenosaunee, Anishinaabe, the Huron-Wendat, the Mississauga and Mississaugas of the Credit First Nation, on whose traditional territory our Toronto office is located.